Your Digital Transformation Solution
Digital Transformation is about improving organizational performance and efficiency. The goals are to streamline operations, save money, provide better customer experiences, and gain a competitive edge.
These goals are top of mind with your CEO and CIO. That's why so many have embarked on their transformation journey.
That's where Navvia can help!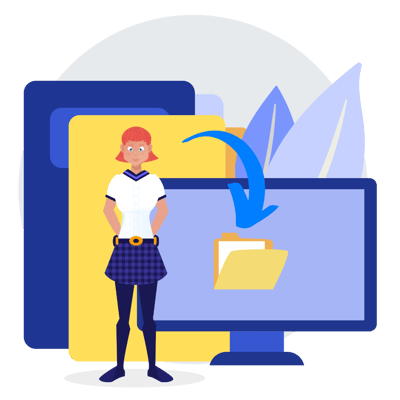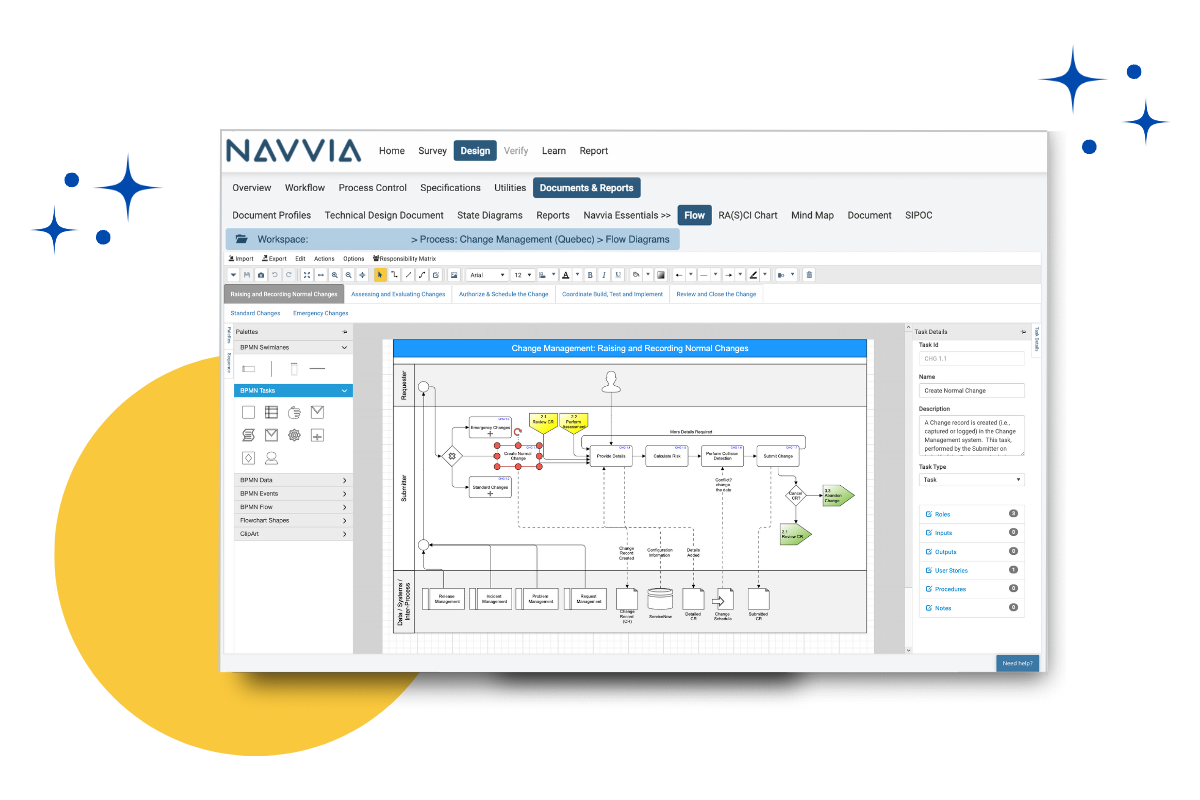 Navvia makes it easy to map processes and capture user requirements
Too many transformation projects are overly focused on technology, with little time spent on processes, the customer journey, and requirements gathering.
That is like trying to build an office tower without blueprints.
Navvia is your Digital Transformation Partner, providing the most affordable process mapping software product in the market.
Navvia's cloud technology lets you easily capture the information you need to ensure a successful digital transformation.
Digital Transformation Workhorse
Navvia makes simple work out of process mapping and requirements gathering.
Increased Product
ivity
Your Business Process Analysts can be twice as productive using the Navvia process mapping and documentation tools. That equates to significant savings on your transformation initiative.
Better Requirements
Create the ideal Digital Transformation blueprint! Detailed process documentation, user stories, and technical requirements will also increase developer productivity by reducing the amount of rework.
What Our Clients Are Saying
Here is what one of our customers, an international manufacturer of pharma, medical, and consumer products, has to say:
"Navvia has streamlined the time it takes to do process mapping/documentation by over 50%!"

Navvia standardizes the way we do process documentation from high-level process maps, sub-level process maps, procedures, and work instructions. Navvia enables the standardization of templates for our process documentation.
Angel R. Director, Engineering Process & Project Management | Master Black Belt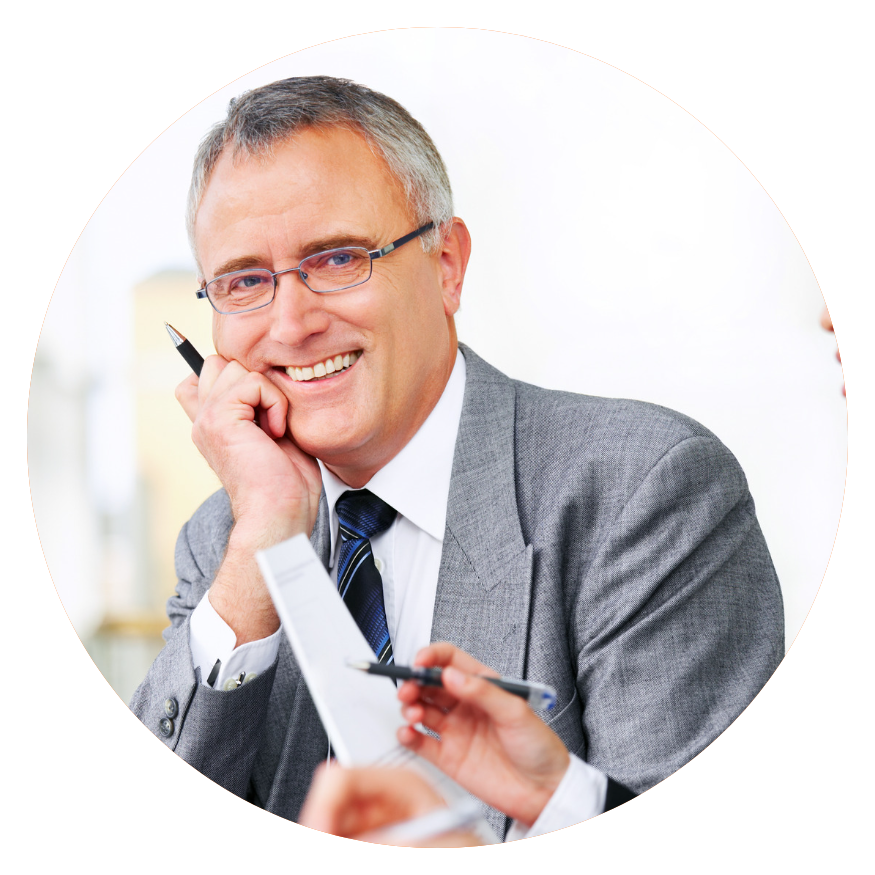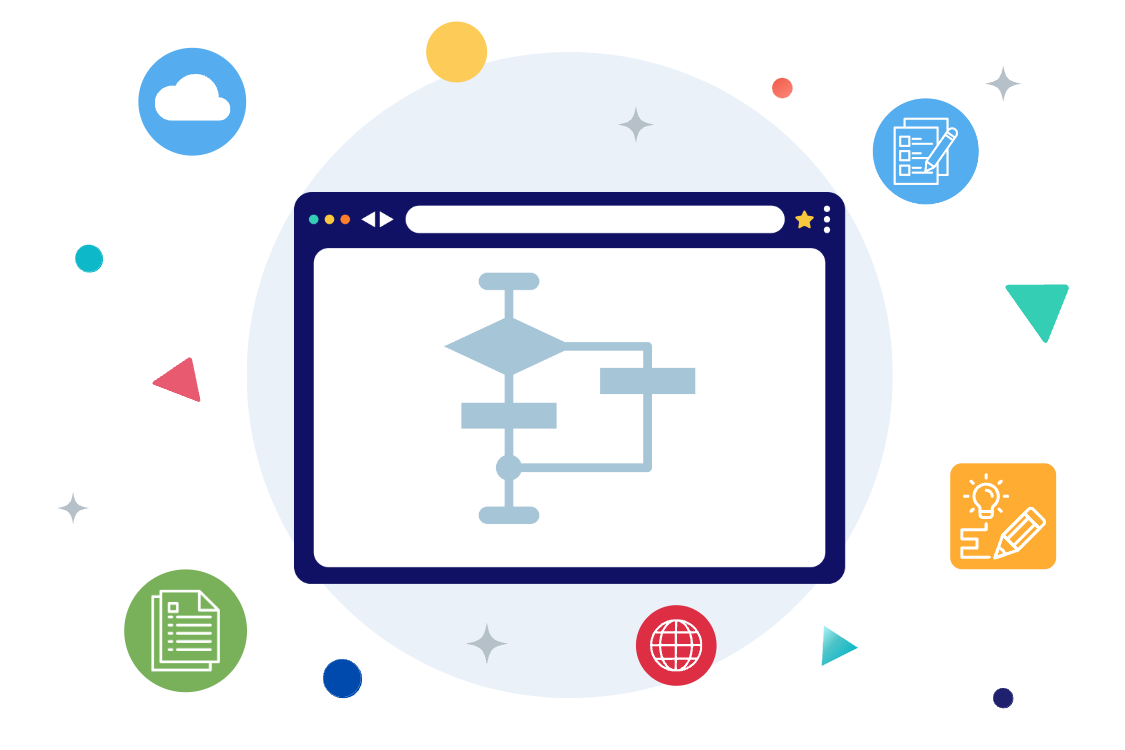 Don't Pay for Unnecessary Features
Too many companies overpay for Business Process Mapping software by selecting products with features they "may use one day."
Features like process simulation or digital twins sound great, but are complex and challenging to implement and maintain.
Ask yourself, "what are you trying to accomplish?". Then choose software that only includes the features you need—no more, no less.
Investing in a tailored system will save money and address your needs better.
The Navvia Process Designer has helped organizations in every business sector, including Finance, Government, Health Care, Higher Education, Manufacturing, and more
The Best Value in Digital Transformation Software
Navvia offers Enterprise Business Process Mapping software at an affordable price, starting at only $18,800 annually. With that, you get ten named process designers and UNLIMITED read-only viewers (something the completion doesn't offer.)That's $18,800 to significantly improve the productivity of a team of Business Process Analysts and Developers. Navvia is an incredible value.
Navvia gives you Agile Digital Transformation tools providing:
Automated Process Documentation Creation
A Corporate Process Portal (FREE read-only users)
Process Assessment and Continual Improvement
Industry Leading Technical Support and Guidance
No other Digital Transformation technologies provide so much at this price point.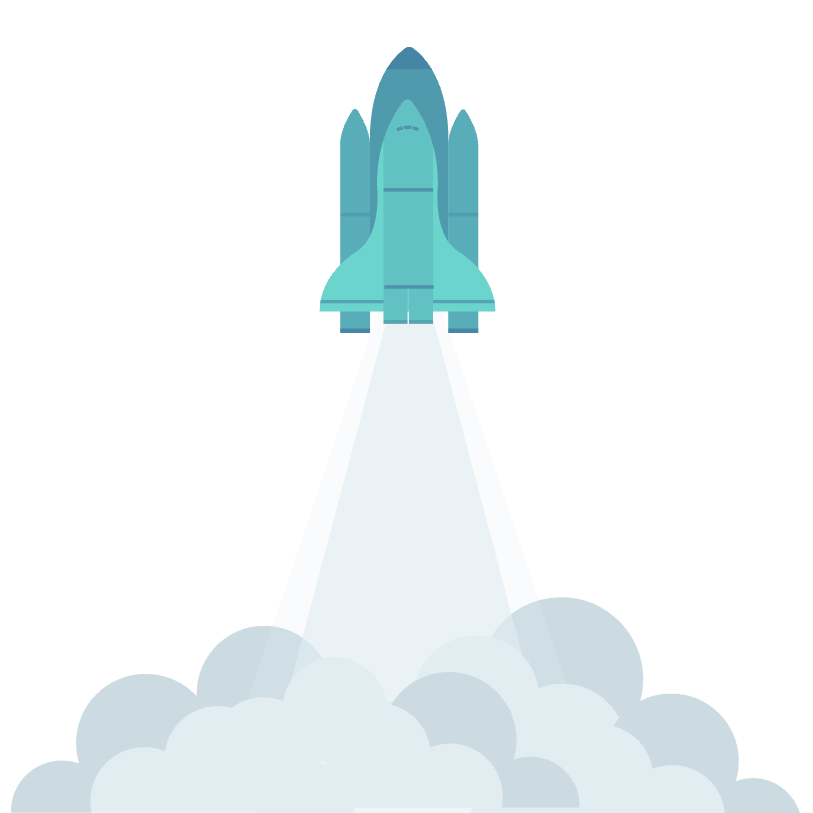 Accelerate Your Digital Transformation with Navvia
The benefits of Digital Transformation are clear to everyone. Your challenge is to realize these benefits faster while maximizing your chance of success. Navvia improves the productivity of business analysts and developers while keeping everyone on the same page.
Our team of Business Process Consultants created the Navvia Process Designer leveraging their extensive experience in helping organizations transform their processes. There is no better value in the market regarding Process Mapping, User Stories, Requirements Gathering, and Business Process Management.
Navvia is proven to accelerate Digital Transformation. Try it yourself.
Get a free trial of Navvia
An essential sidekick to level up your process powers
15 days free
Digital Transformation Articles
This experience has given us valuable insight into how an organization can accelerate their transformation.
Here are some great resources to help you with your Digital Transformation Journey.