Digital Transformation Roadmap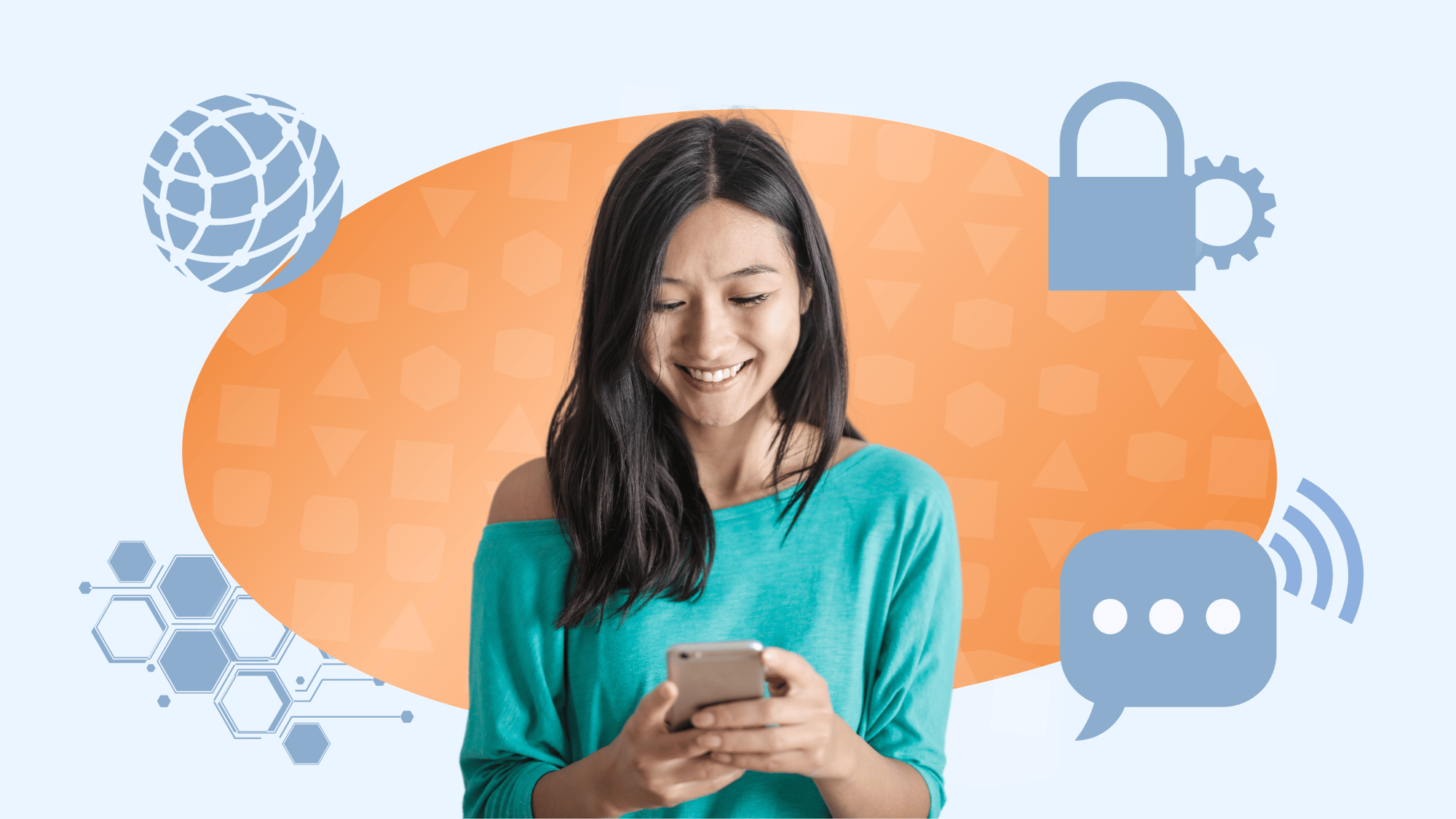 A comprehensive digital transformation roadmap is the key to driving change in a coordinated and effective way – whether you are a small company or a multi-national enterprise. Digital transformation is a journey. For every company, the desired destination will be unique and the path different. Like any journey, however, some careful planning and a methodical process can help ensure you reach your destination safely and avoid excessive detours and unnecessary costs.
Digital Transformation and Competitive Advantage

How effectively the company can transform itself will be critical to determining how successful it will be able to compete in the marketplace. Customer expectations have already shifted, so every day a company waits to begin its digital transformation journey is one more day it is falling behind its competition – potentially losing business and damaging perceptions with current and potential customers.
Learn how the Service Management Office can help drive Digital Transformation
What Is a Digital Transformation Roadmap?
Each company is unique and so is the scope and effort required to achieve a digital transformation of its business. Your digital transformation roadmap is the plan for coordinating and driving change throughout the organization. Depending on how your company manages projects, programs, and investment decisions, your roadmap may need to include some specific content or be presented in a specific manner, but there are a few core elements every digital transformation roadmap should include.
1. An articulation of where you are trying to go
What does digital transformation mean for your company? How much of a transformation do you want to make? What is "good enough"? Companies undertake transformations (of all sorts) because they have a vision of a target state they are trying to achieve. Articulating the leadership vision of this target state (what it looks like, what it feels like, and why it is important to the company) is critical for securing support and buy-in from individuals throughout the company that will be required to achieve success.
A clearly stated vision that resonates with employees, partners, and customers will help ensure everyone's actions are aligned and promote patience and understanding if the path of change isn't always smooth and some rough patches are encountered.
2. Your strategy for arriving at your destination
How much time are you expecting the transformation to require? (Months, years?) Are you intending to change everything in one big-bang approach or take incremental steps to reach your destination? Do you understand initially all the changes that must occur or will you determine the details as you progress, using, for example, proofs of concept and prototypes to explore different opportunities? What are the key areas of focus for your transformation that you see as essential to overall success?
Having a defined strategy for how you will approach transformation sends the message that you are serious about the change and that this isn't just a "pie-in-the-sky" idea.
3. Key activities that will occur during your transformation
What are the "big rocks" that must be moved or put in place to support the transformation? Every task doesn't need to be mapped in advance, but you must know the critical changes to complete on time to lead to a successful outcome. For each organization, the key activities will be different.
They may be technology projects, organizational restructuring, changes to the supplier ecosystem, or modifications to business processes. If you are familiar with project management methods, then these activities will be steps on your critical path. If there are alternatives available, then your roadmap should include high-level cost/benefit projections to help guide decision-making.
4. The mileposts you will encounter
The destination of your digital transformation journey will often lie "beyond the horizon" or around a series of bends with no direct line of sight from where you are to where you are going. Your digital transformation roadmap should include descriptions of intermediate target states you will achieve as you progress.
These mileposts will provide a helpful reference to ensure your transformation is on-course as well as a means of measuring progress. They can help set expectations about when people will start seeing value from the transformation and experiencing changes in their work environment.
For transformation initiatives expected to require more time to complete, it is often helpful to plan for periods of normalization to avoid the fatigue from continuous change.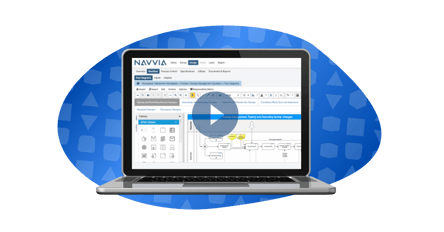 Watch a 3-Minuted Demo of Navvia
Why Do You Need a Roadmap (Can't You Just Start Moving)?
Without a plan and a process, you will be essentially wandering through your digital transformation effort and that can be both expensive and risky to the future of your company. If you don't know where you are going, then how will you know if you are traveling there or moving in the wrong direction? Large-scale transformations can be daunting; a roadmap helps you separate it into manageable parts, so you can plan resources effectively to generate the value your company expects. You must know what happens first.
Digital transformation often includes a combination of technology projects, organizational changes and process adjustments that depend on each other to be successful. For example, you can't adjust staffing levels to take advantage of automation until the technology pieces are in place. Likewise, many technology projects must be coordinated with a business process change. Understanding the sequence of events helps avoid confusion and encourage smooth transitions. Don't worry if it requires a bit of time to become organized – once you start, momentum will build.
A roadmap will enable different teams to work on different parts of the transformation and stay aligned. It will also ensure that the various pieces of the puzzle fit together when you're done. Digital transformation initiatives can be exciting for your company and your employees. The enthusiasm and energy that is created are likely to encourage well-meaning employees to take the initiative and start making changes. It is important you control and coordinate individual efforts, otherwise, people may step on each other's toes, leading to an unnecessary conflict that could derail the entire effort. If individuals know that there is a plan and a process, then they will be more likely to channel their enthusiasm in more constructive ways.
Sometimes, you don't know the details in advance. A roadmap provides a point of reference (a common direction) to help the organization determine what projects and initiatives to undertake. Not all projects will be aligned 100% with the transformation roadmap. There may be pressing operational concerns (such as cost reduction and critical business activities); market opportunities/threats (new product offerings, large customer projects, etc.); or external factors (such as regulatory changes and security threats) that must take precedence over your digital transformation goals. Sometimes, these projects move you in the opposite direction of your destination, but more often they move your business in a complementary direction, but not on the direct course you intended. Your roadmap will help leaders make more informed trade-off decisions and enable your employees to adapt these "other projects" to keep you traveling on your digital transformation path.
Your digital transformation roadmap will keep you focused. There are many products, vendors, trends, and messages bombarding your company and employees from the environment that can be distracting. Without a filter to help them determine what is important and what is "noise," you face a high risk of your organization following "bright, shiny objects" that lead to dead-ends, lost time, and wasted resources.


Aligning Activities to the Roadmap
Your digital transformation roadmap is not a detailed set of scripted mandates. It is a guideline and reference to keep the organization moving towards the goal. When identifying and prioritizing potential projects/activities, you should be aware of three indications to guide your decisions:
How well the activity aligns with the roadmap

(Is it moving you in the right direction?) Most projects will generally align with the digital transformation roadmap (or at least that is the claim that will be made). As a result, a "yes/no" assessment of alignment is not sufficient. Degree of alignment (either a 1–10 scale or a high/medium/low categorization) is a much more meaningful method to evaluate alternatives in your investment portfolio.
How far the activity will move you towards the goal.

This is where the cost/benefit analysis is helpful. Each potential activity or project you select should have some impact on moving you towards your digital transformation goal. What you need to evaluate is: How far will it move you in the desired direction and how much will it cost to achieve that impact? No two proposed projects will have exactly the same impact or cost, making cost/benefit analysis a powerful portfolio-planning tool for digital transformation efforts.
How efficiently your resources are being used to achieve the desired outcome.


Every organization has limited resources – people, money, and time. Often, the same pool of resources is involved in running your business and contributing to your digital transformation effort. As a result, resource constraints are common, and selecting the best activities to support your digital transformation goals is often a matter of optimizing the use of available resources. This may include selecting projects that maximize ROI, bundling activities that have synergistic opportunities, and considering opportunity costs (the foregone benefits of what you won't be doing).
By taking these factors into consideration, you will not only be able to select the right projects to prioritize and in which to invest but also you will be able to identify easily the projects or activities in which you shouldn't invest. By removing these activities from consideration, your organization will be more focused on delivering changes that add the most value to your digital transformation efforts.


Measuring Progress

There is a difference between making changes and making progress. The number of changes that are made shouldn't be how you measure your digital transformation, but rather the impact of those changes on the organization. Often, the amount invested in supporting initiatives, the number of systems that are modernized or the list of business processes that have changed are how companies measure their digital transformation initiatives. This approach often leads to underwhelming results, change fatigue, lost time, and wasted resources.
Impact is how you should measure progress towards your digital transformation goals. Impacts on products, impacts on processes, impacts on productivity and impacts on profitability. When you evaluate these metrics, what you want to see is progress towards your digital transformation goals. In the roadmap development process, you articulated the target state you were seeking to achieve, a strategy for arriving there, the "big rocks" that you must put in place, and some milestones you were expected to achieve.
These are the references against which you should be measuring progress. Keep in mind, detailed activities and projects will often change during a long-running transformation initiative, but the investments you make should be generating visible and sustainable results that show you are making progress towards your goal.
Adapting as the Environment Changes
Your company's digital transformation will likely require multiple years and your digital transformation roadmap is there to guide you. As business environments and technology change, you may find yourself needing to adjust your digital transformation roadmap to take advantage of new opportunities, avoid threats and risks and align them with your company's business climate (resources, budgets, priorities, etc.).
Rarely will you be able to map the exact course with 100% accuracy at the beginning of the transformation. Having a clearly defined digital transformation roadmap against which your company is aligning activities can be helpful when course corrections are required – they enable you to adjust in a coordinated way. This helps to minimize disruption to the progress you've already achieved.


Best Practices for Establishing a Digital Transformation Roadmap
The business environment is changing fast and to compete, companies must modernize, provide customers with the new products and services they expect, and update their internal operations to take advantage of modern technology. Those companies that do this effectively will achieve significant competitive advantage internal operations in the marketplace as well as increased profitability from business process automation and informed decision-making. Developing and implementing a roadmap for your digital transformation effort can significantly increase the likelihood of success to realize your company's vision for the future. Here are 5 best practices for establishing your digital transformation roadmap:
Define what success looks like for your company

Separate the change into manageable parts

Harvest value as you go, instead of waiting until the end

Focus on the impacts on people (culture, process, skills, and organizational change)

Adjust course if necessary (the environment is continuously changing)
Without a roadmap, your organization is left to wander and hope (somehow) it will find its way to a favorable destination. By establishing and implementing a roadmap as a guide, you will be able to reach your destination safely and effectively and reap the benefits digital transformation has to offer. Just keep in mind the reasons why digital transformations fail
Originally published Oct 10, 2018 16:51, updated May 27, 2022